On the 8th of the 8th, a highly symbolic date, the first PRK-1U World Convention will take place, with the attendance of Grigori Grabovoi himself, online and live from Belgrade, Serbia.
Grigori Grabovoi has not appeared live in front of such a large audience for many years because his time is dedicated entirely to the scientific research he pursues to help humans evolve faster…
On this day, he will answer questions from participants, and of course he will pass on completely new information to us, as in each of his interventions.
We have been preparing with you since last August for this meeting through the PRK-1U Online World Meetings which take place on the 8th of every month.
This event will be translated into many languages simultaneously to welcome participants from all over the world under optimum conditions!
The day's programme will be ordered by the involvement of certified international Grigori Grabovoi teachers, as well as by transmissions of avant-garde scientists, who also will converse live with Grigori Grabovoi.
These extraordinary experiences will be interspersed with artistic and musical interludes to present you works inspired by this fundamental teaching.
You can register now by clicking on the link below:
https://events.prk-1u.com/Prinscriptions_PRK-1U_World_Convention_8_aout_2021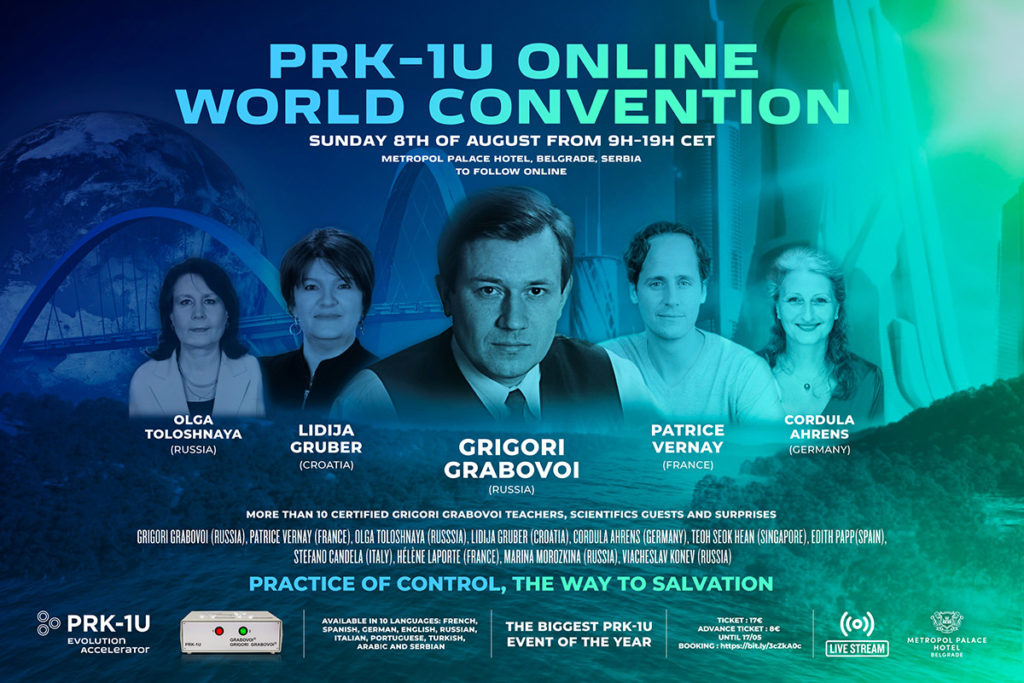 The price for participation in this event is only €8 until 31 May and €17 between 31 May and 8 August 2021.